Kinderling Conversation Experts
Hear them weekdays from 12pm
Christine Minogue  
Christine is one of Australia's foremost Mothercraft Nurses with over 25 years experience in providing care and support for parents of newborns to infancy and toddlers. Chris has been at North Shore Private Hospital for over 15 years (where she is currently the Antenatal Educator) and has a substantial private practice. 
Amy Taylor-Kabbaz
Amy is a writer, producer, speaker and mother to three young children. After working at the ABC for more than a decade she is now the founder and editor of the online magazine for mamas, 'Happy Mama' and the host of the 'The Happy Movement' podcast. Amy also runs online programs for mothers all over the world, and is the best-selling author of Happy Mama: the guide to finding yourself again.
Annette Michaux
Annette leads the Parenting Research Centre's evidence-informed work in helping governments and organisations to better support parents raising children. She leads a team of professionals whose focus is researching, implementing and communicating about parenting support. Annette has a background in social work and previously held senior positions at The Benevolent Society, NSW Child Protection Council and NSW Commission for Children and Young People. 
Dr Elysia

 Thornton-Benko 

 BSc MBBS(Hons) PhD FRACGP
Dr Elysia, a former tennis player who turned her sights to medicine, is a specialist GP/Family Physician, has a PhD, and is an active Mum of three young children. As a mother and doctor, Elysia values holistic healthcare, wellness and illness prevention. She believes that our kids should be encouraged to live active lives and given the emotional, physical and social supports to do so.
Emma Sutherland
Emma Sutherland is a mum, author & clinical naturopath whose mission in life is to inspire women to get their Mojo back, to have that bounce in their step that comes from feeling strong and healthy. Emma specialises in supporting women and their families to feel their best, at every stage of life. Her holistic clinic, Studio You, has paediatric nutritionists, kids meditation classes, free educational events and a play area for kids. 
Jo Ryan
Jo is a baby sleep consultant, author and founder of the parenting support service, BabyBliss – and book of the same name. She was a Registered Nurse for nearly 20 years, with much of that time spent in paediatrics, and also worked as a full-time nanny in Australia and overseas. Jo has a Bachelor of Arts and a Masters of Public Health, and her philosophy of assisting parents within their own environment ensures that parents feel confident and secure with routine and techniques after she leaves.
Dr Joanne Orlando
Dr Joanne is an award-winning child-technology expert. She is a regular media presenter and works with families, key industry (Apple, Google), and education systems to ensure that technology is a positive part of children's lives. Joanne provides advice and solutions to the many changes that technology brings to family life, the ways children grow and learn, the relationships children develop, their safety, and what they value as important in life.
Julie Green
Associate Professor Julie Green is Executive Director and Board Member of Raising Children Network, Australia's evidence-based, award-winning parenting website funded by the Australian Government. Julie is an accomplished researcher, author and lecturer in child and family wellbeing and parenting. She leads a team of knowledge translation, communications and digital professionals from the Parenting Research Centre and the Murdoch Childrens Research Institute. Julie is also Principal Research Fellow at the Murdoch Childrens Research Institute and Honorary Senior Fellow at The University of Melbourne.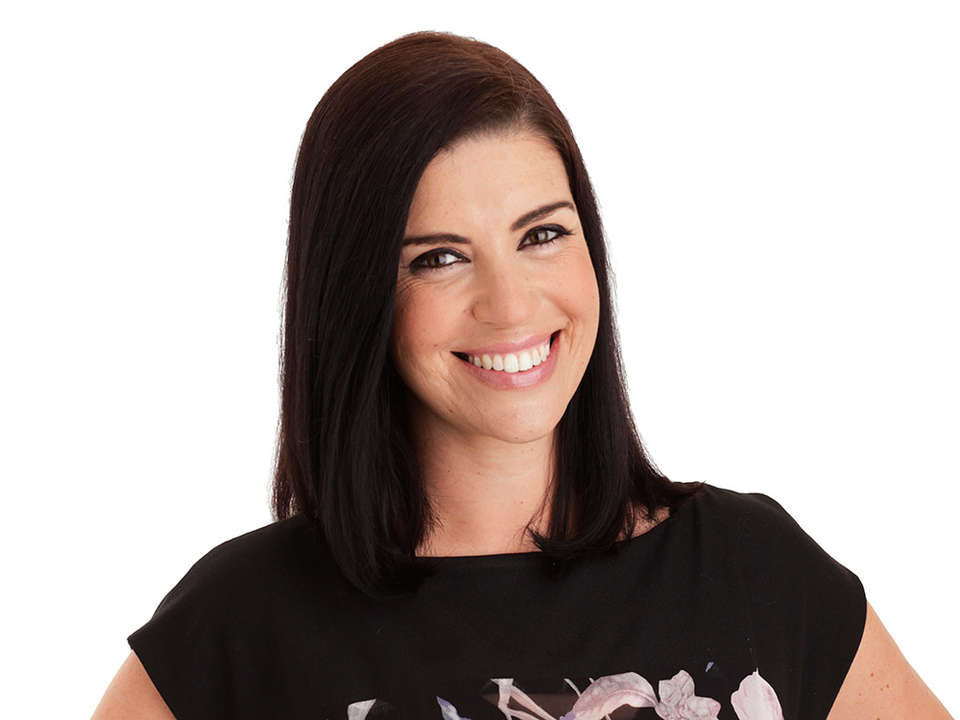 Kate Browne
Kate Browne is the Lifestyle Editor with CHOICE and one of the presenters on The Checkout, ABC's consumer affairs show. Kate has written for a wide range of publications including the Sun Herald and Sunday Telegraph, and for the last eight years she has focused on consumer affairs for CHOICE, investigating issues from product safety, to guilt marketing and kids. In her home life she is a mum to two small daughters who have taught her more about Disney Princesses (and guilt marketing) than she ever wanted to know.
Dr Kristy Goodwin
Kristy is a leading digital parenting expert (and mum who also deals with her kids' techno-tantrums!). She's the author of Raising Your Child in a Digital World, a speaker, researcher and media commentator with a gift for translating research into practical and digestible information. Kristy takes the guesswork and guilt out of raising kids in the digital age by arming parents and professionals with facts, not fears, about the impact of 'digitalised childhoods,' plus tips for raising healthy kids (without telling parents to ban the iPad, or unplug the TV).
Dr Mark Nethercote
Mark is a consultant paediatrician, working with children of all ages. He has tremendous compassion for the parenting journey, from pre-conception through childhood. He writes regularly on his blog at marknethercote.com and has a forthcoming book, Dear Harper, based on his and his wife's experience of IVF, in conceiving their first child.
Robin Barker
Robin is a retired mid-wife and registered nurse with over 30 years of experience specialising in child and family health. She is also the author of the seminal books Baby Love and The Mighty Toddler, that are full of practical advice for parents and carers.
Sarah Hunstead
Sarah is a Paediatric Nurse, mother of two and founder of CPR Kids. She has over 14 years experience in Paediatric Emergency Nursing, and is continually amazed by the things that children get up to. CPR Kids empowers families and carers with essential First Aid skills to recognise and respond to their sick or injured child with confidence. Sarah is also the author of: A life. A finger. A pea up a nose. A practical guide to baby and child first aid.