Barangaroo's Giant Picnic photos and video
Justine Clarke, Alex Papps and Kinderling bring the party to Sydney
The weather was great, the view amazing and the music even better - Barangaroo's Giant Picnic was a giant success with entertainers Justine Clarke, Alex Papps, The Vegetable Plot and Kinderling bringing the party tunes to Sydney's newest city park. 
Justine even pulled out her 'Popcorn' dance she invented when she was 10. Could this be the new dance craze for summer? Watch the video and let us know!
Justine pulls out the Popcorn dance!


Frank and Roo - reunited! Old school Play School mates Alex Papps and Justine Clarke backstage


Justine modelling the hottest look for summer - Kinderling couture! 


The kids just love Justine!


Justine getting interviewed by our Regression Session host Barry Divola. Note the synchronised wardrobes!


The most popular member of our team - the Kinderling mascot. Hard to compete with that outfit.


Alex Papps entertains the kids as the Sydney skyline looks on


Barry on stage with our music director / resident DJ Lorna Clarkson.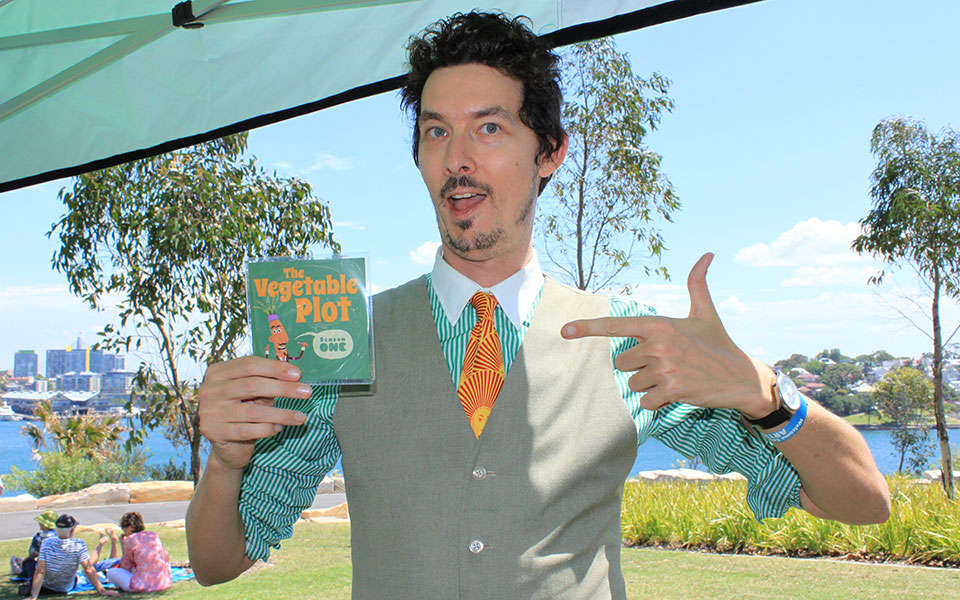 Luke from The Vegetable Plot just before taking the stage