Kinderling Conversation
Essential advice on parenting and children, followed by a guided meditation. Weekdays at 12pm.
Catch up on the latest episodes
Featured the following interviews
In this episode of The Parent Panel our two panellists getting down and dishing the dirt on the week that was are Co-Host of This Glorious Mess and Head of…
Featured the following interviews
When a child is five or six do they really understand what it is to be a bully Kellie Sloane is a spokesperson for Life Education, Australia's largest provider of…
Workplaces are changing rapidly, but many are still struggling to keep pace with the needs of working families Many mums have decided to start their own businesses in order to…
Featured the following interviews
Facebook is a great place to connect with other parents and get support. But large platforms are often monitored by the founders; parents with children, work and outside lives. It…
Packing lunches every day can do your head in Who has time to make quiches and other homemade delectable for every day of the week? Mum of two Barbara La…
Featured the following interviews
Tell Me Baby is a website where parents upload their reviews on products for other parents to read. Much like the facebook hive mind only bigger and always switched on! Content…
Newly separated Mum Kristen Toovey has embraced online dating, and she says it's the perfect solution for this phase of her life.
Early Childhood Educators mold and care for our kids their most formative years. They play such integral roles in their emotional and intellectual development. They're also consistently one of the…
Parents get a lot of advice about what will help their child thrive. But is starting music from a young age one of them? We love music at Kinderling and…
Featured the following interviews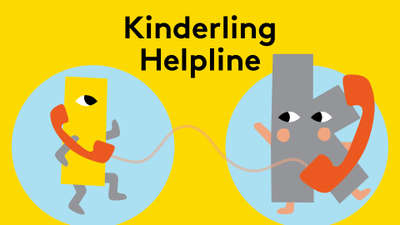 Mothercraft Nurse Chris Minogue looks into why a 17 month old would be hitting their parents, how to help a three year old with nightmares, which order to try to …
Featured the following interviews
The Parent Panel is back Two of Australia's favourite parents join Shevonne Hunt in the studio every week to talk, laugh and cry about the week that was. This week…