Kinderling Conversation
hosted by Shevonne Hunt and produced by Elise Cooper
They say it takes a village to raise a child, so welcome to ours!
Kinderling Conversation is dedicated to taking the guess-work out of parenting.
Hosted by journalist and mum Shevonne Hunt, you'll hear friendly advice, interviews with experts and insightful tips from trail-blazing parents and carers. Produced by Elise Cooper.
Contact the show
SMS: 0437 665 200
Phone: 1800 KIDS RADIO
Socials: Facebook / Twitter 
Email: contact us
Listen to the podcast
Email:
Catch up on the latest episodes
Featured the following interviews
The phrase "mindful family" might make you think of a group of zen monks living peacefully on a mountain far far away. It sounds removed from a lot of family…
Mothercraft Nurse Chris Minogue has over 20 years experience helping families with young children. This week she answers listener questions about avoiding childcare lurgies, moving toddlers from cot to bed…
Many lesbian couples choose a friend to donate sperm in order to have a family, unaware of how this might complicate their own family dynamic later down the track. Learn…
Featured the following interviews
Babies change a lot of things, including how we look physically after birth, and it can take a good while to adjust to your post-baby body.  Hear Ginny Lindsay,…
What were you doing when you were 21? Tara Winkler was setting up the Cambodian Children's Trust orphanage to save fourteen children.  Years later, however, she discovered the orphanage industry was…
Featured the following interviews
Research has shown that music has an incredible impact on a growing brain. The Sydney Opera House has created a series of events that introduce children under five to the…
When Garth Thomas found out his daughter was on the autism spectrum, he worried what her future would look like. Then he found MyTime, a support for parents with children who…
Featured the following interviews
You might know Don Spencer as one of the original Playschool Presenters and he was on the show for over 30 years. Don talks about why music for…
The Let Down is a TV comedy written by two mums that skates so close to reality, it's both hilarious and painful. Actor and co-creator Alison Bell talks about the…
Featured the following interviews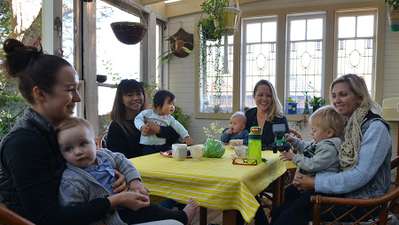 Mother's groups can be a blessing or a curse. This month's edition of CHILD gives some great pointers on how you can find the group that best suits you. Karen…
Saffron Howden, editor of the first Australian newspaper just for children, brings us the best stories from this week's edition. Today she explains the NBN, a family of four…
The winter months can bring on more cases of croup. Sarah Hunstead, director of CPR kids, takes us through what to watch out for and how to treat it.  Check out CPR…
Featured the following interviews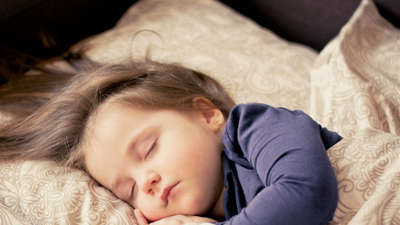 Is your 2-year-old unsettled and waking through the night? Are you unsure of when to drop your child's day sleep? Mothercraft Nurse Chris Minogue has some great advice on dealing…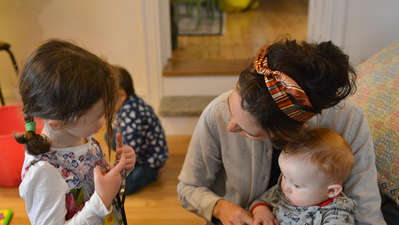 Jo Briskey, Executive Director of The Parenthood explains the details of Labor's planned $3.1 billion investment into childcare if re-elected at the polls on July 2.