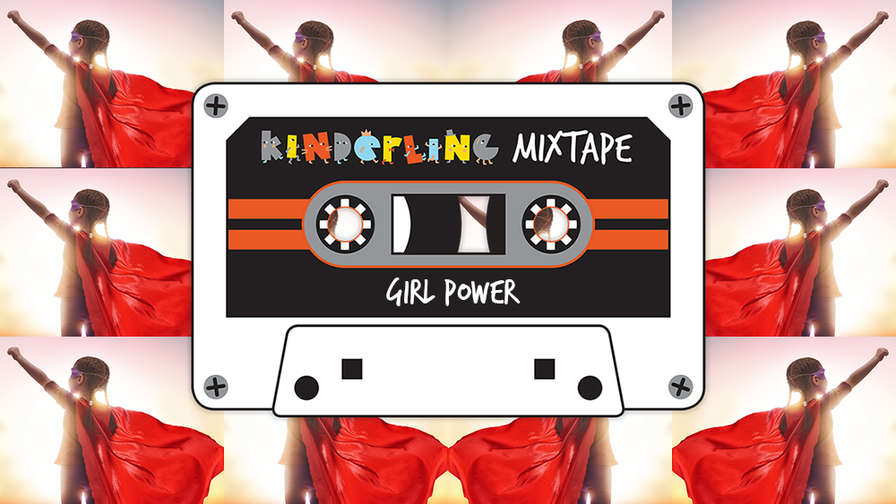 Little girls need to believe that they can do anything and be anything. They can love pink AND run a company, they can cry in movies AND be an international spy, they can be a ballerina AND play football.
To mark International Women's Day on 8 March, turn up our Girl Power Mixtape and celebrate the little girls who will grow up and run the world!
Download Mixtapes to your phone and listen offline, anywhere, anytime. Grab our free app.
Run The World (clean edit) - Beyonce
Princess - Big Block Sing Song
Brave - Sara Bareilles
Roar - Katy Perry
A Princess Can Be Smart - Auntie Kayte
Let It Go - Idina Menzel
Sit Still, Look Pretty - Daya
Little Girl's Dad - Urthboy
Growin' Up Strong - Aunty Wendy's Mob
Respect - Aretha Franklin
Wannabe - Spice Girls
Girls Just Wanna Have Fun - Cyndi Lauper
I'm A Lady - Meghan Trainor
Salute - Little Mix 
Independent Woman Pt. I - Destiny's Child
Sisters Are Doing It For Themselves - Eurythmics
Check out our latest mixtapes
Subscribe to our mailing list for the latest news, comps and music.