Fri 14 February 2020
Do frogs lead double lives? Why don't they freeze in the snow? And is a tiny, cute frog really one of the most dangerous creatures in the world?  
In this episode The Fact Detectives find out all the slimy facts about frogs from Stephanie Versteegan who takes care of live exhibits like frogs and lizards at Museums Victoria.  
Listen now to find out all the ribbiting facts about frogs! 
And if you have a big Fact Detective question, send it to  factdetectives@kinderling.com.au  
A Kinderling co-production with Museums Victoria.  
Listen to more The Fact Detectives episodes
This episode is proudly presented by Museums Victoria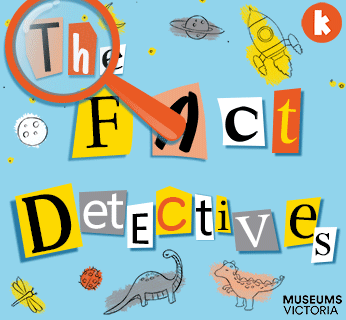 Discover more programs
On Facebook
Subscribe to our mailing list for the latest news, comps and music.