Posted by Susan Taylor at February 5 2019, 4:52pm
Melodic and sweet, or edgy and cool – no matter what musical style you're into, there are plenty of names to choose from to suit your little one and set the tone for a life of tuneful adventures.
For inspiration, here are 18 musical monikers to get your toes tapping and fingers snapping!
1. Melody
A super sweet name for a little girl, it literally means 'music' or 'song' and pops up on the top lists from time to time. It also makes a lovely middle name, like Johnny Depp's daughter who's called Lily-Rose Melody.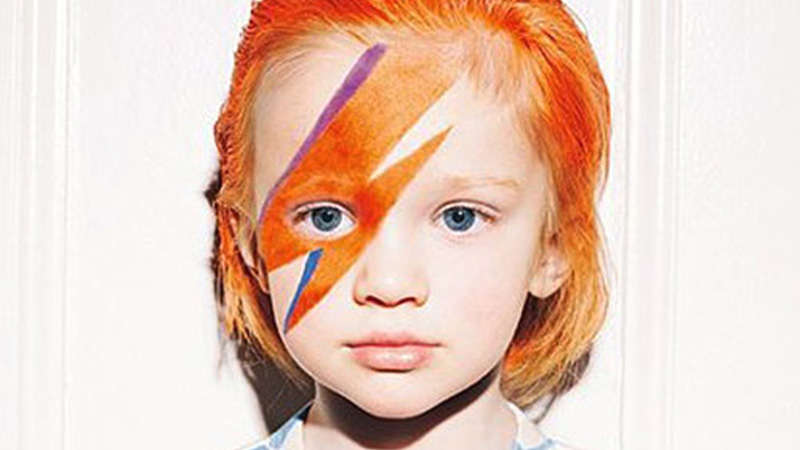 2. Bowie
David Bowie - a musical genius, innovator, and icon. Using surnames as first names is nothing new, but of late it's become a popular trend among celebrities to use more modern ones like his. Meaning 'blond' you can even use it as a girl's name, like actor Jackson Rathbone who called his daughter Bowie.
3. Allegra
Meaning 'joyous' in Italian, this has origins in musicianship with the term allegro (and male version of the name) meaning 'quickly, lively tempo.' American prima ballerina Allegra Kent has boosted popularity for the name, Donatella Versace also has a daughter called Allegra.
4. Lyric
Used mostly as a female name, it of course represents the words in a song and originates from the word 'lyre,' but has had recent popularity as a boy's name with 'Punky Brewster' star Soleil Moon Frye calling her son Lyric Sonny Roads.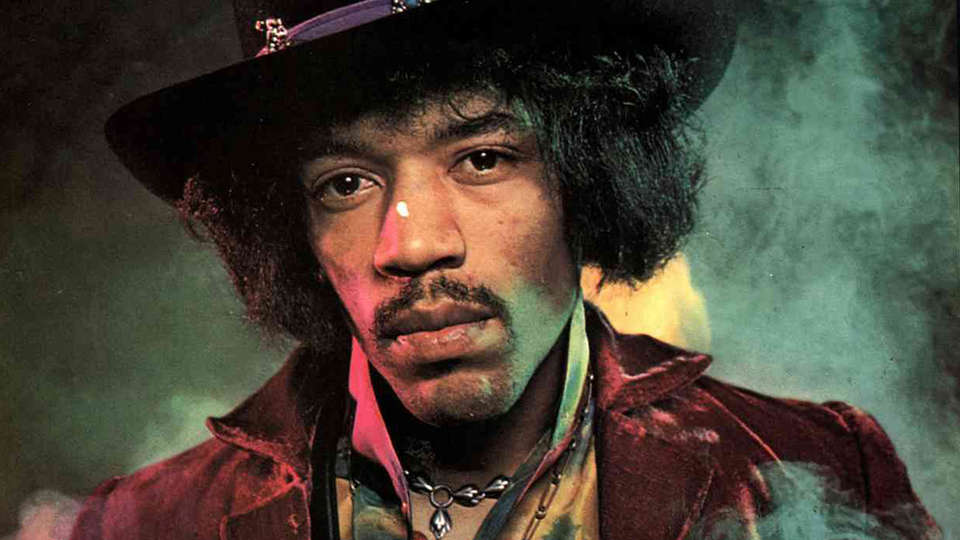 5. Hendrix
Another surname of a music legend! Jimi Hendrix could sure slay a mean guitar but even if your kid can't hold a note, the name is so cool it won't even matter. Aussie singer Nat Bassingthwaighte called her son Hendrix with the name big in the US too.
6. Lyra
Most famous as the lead heroine character from 'The Golden Compass' it's a constellation name taken from the lyre of Orpheus. Model Sophie Dahl called her daughter Lyra, and it's also the name of an ancient instrument similar to a harp.
7. Marley
Ding ding, yet another famous muso surname - this time it's reggae great Bob Marley. Awesome for both boys and girls, it's also the name of the lovable dog from the movie 'Marley and Me' and means 'pleasant seaside meadow' - cute!
8. Presley
Long live the king! While Elvis might not be top of mind for a little girl, his surname Presley is definitely in vogue for little ladies. Meaning 'priest's meadow' it's also a cool boy's name - model Cindy Crawford has a son called Presley Walker.
9. Wolfgang
One for all the classical fans out there! Wolfgang Amadeus Mozart was the famous Austrian composer of course. Meaning 'travelling wolf' in German, it also makes a super cute nickname 'Wolfie' or 'Wolf.'
10. Jagger
Any little girl or boy with the name Jagger is certainly going to have swagger - just like 'The Rolling Stones' frontman, Mick Jagger! Ashlee Simpson and husband Evan Ross called their daughter Jagger Snow, and serial musical/unique namer Soleil Moon Frye also chose this moniker for her daughter (who joins brothers Lyric and Story, and sister Poet).
11. Banjo
Aussie actress Rachelle Griffiths named her son Banjo, presumably after the famous Australian poet, Banjo Patterson. It is of course also a stringed instrument known for its twangy, country charm.
12. Piper
A super popular girl's name among celebrities and us normal folk, it means 'pipe or flute player' and became known from actresses Piper Laurie and Piper Perabo, with characters from hit shows 'Charmed' and 'Orange Is The New Black' also sporting the moniker.
13. Chord
If you're into music then this name will certainly strike a (AHEM) chord. Celebrity actor and singer, Chord Overstreet came from a musical family and was named so because he was the third child in the family - a chord being made up of three notes (most typically on a piano or guitar). He also has a sister called Harmony.
14. Viola
Latin for 'violet', it's also the name of a stringed instrument similar to a violin, the lead heroine in Shakespeare's 'Twelfth Night', and the name of Oscar winning actress, Viola Davies. We love the nickname Vi too!
15. Axl
'Guns and Roses' frontman Axl Rose, dropped the 'e' from his name meaning 'father of peace,' making it even edgier to match his muso status. Fergie and Josh Duhamel also have a son called Axl - a nod to the Gunners legend.
16. Harmony
What a peaceful little moniker is this? In music, a harmony is when different notes blend together perfectly to sound in unison.
17. Lennon
The Beatles - has there ever been a more famous band? Singer John Lennon became even more iconic after his tragic death, and now his surname is a hot favourite for little boys (and girls) everywhere. Meaning 'small cloak or cape' it's the name of Liam Gallagher's son and also female singer/actress Lennon Stella.
18. Aria
Literally meaning 'air', this gorgeous Italian name is also the name of a long solo song, usually in opera. It's also a saint's name and is popular from a character on the TV show 'Pretty Little Liars' but can also be used for boys.
This article originally appeared on Babyology.