Posted by Julie Street and Jason Treuen at June 8 2016, 10:50am
Forget the kids, we want to sleep here. From awe-inspiring airports to flying pirate ships and Narnia-inspired wardrobes, these aren't so much bedrooms as mindblowing works of art. Which one's your favourite?
1. The Toy Story room
To infinity and beyond indeed. 
Source: pinterest.com
2. The Young Aviator's Room
This high-end airport features a hand-painted bi-plane and a control tower study area!
Source: masterwishmakers.com
3. The Narnia Wardrobe room
Pretty much our favourite room of the lot - what a magical idea.
Source: imgur.com
4. The Pirate Ship Bedroom
Sailing the seven seas to slumber. This room is ridiculous. 
Source: fantasychildrensrooms.com
Listen to Kinderling Conversation:
5. The Race Car bedroom
Perfect for little learner drivers. Plus it's totally okay to fall asleep at the wheel! 
Source: turbobeds.com
6. The Princess Castle room
Where else would her highness want to hit the hay?
Source: pinterest.com
7. The Space Age room
Sleep - the final frontier! Not exactly sure how they get out of their pods... anti-gravity, perhaps?
Source: pinterest.com
8. The Big Yellow Truck room
A builder's delight, this room is permanently under construction. 
Source: pinterest.com
9. The Under The Sea room
The life aquatic has never been grander.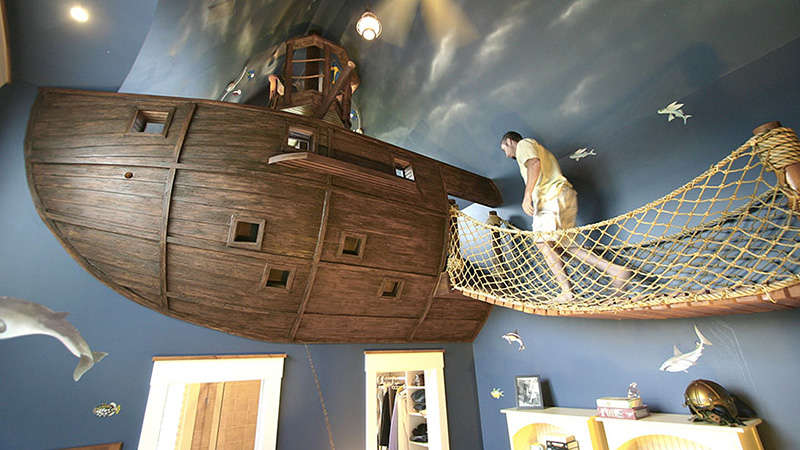 Source: mymodernmet.com
10. The Sports room
Gives new meaning to the phrase 'go play in your room'.
Source: imgur.com
11. The Up, Up and Away room
Amazing! Mind you, this room would last two minutes with our toddlers.
Source: pinterest.com
12. The Rocket room
Blast off to Planet Zzzzzzzz!
Source: pinterest.com
13. The Mario Bros room
The perfect place for a junior plumber to rest their weary head.
14. The Indoor Treehouse room
Imagine the adventures you could have here.
Source: pinterest.com
15. The Boat room
Just don't wet the bed!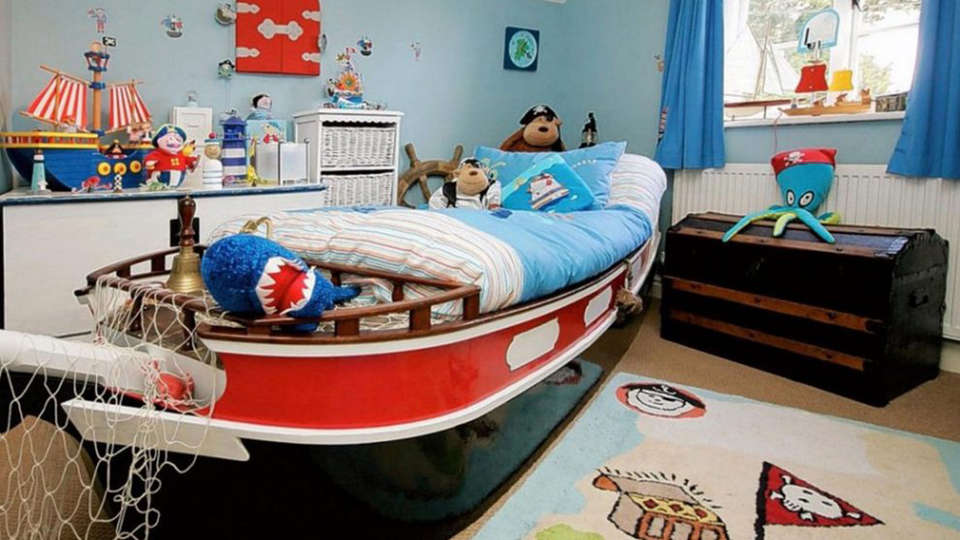 Source: pinterest.com