Posted by Shevonne Hunt at December 18 2018, 11:06am
I have a song in my head this morning. It's called 'One Day More' from the musical Les Miserables. It's very rousing, just the ticket to get me through this morning's double drop-off.
Because, you guessed it, tomorrow is the last!!! Oh my. I could cry with joy.
There are a few things I'm looking forward to these holidays, and no more double drop-offs is definitely top of the list. 
1. No deadlines
Most mornings I have to leave the house by 8am in order to get my son to daycare and my daughter to school on time.
This deadline is like herding cats to a cat show when they'd rather be sunning themselves on your windowsill.
Children, as we know, do not operate under the same understanding of time as we do. Playing is way more important than putting on uniforms, finding shoes and eating breakfast! It's not only more important for them - in their eyes, it's more important for you, too.
Hence, getting them organised is always interrupted by multiple requests for lost cars, doll's clothes, paint and sticky tape.
These holidays I'm looking forward to letting them play as they like in the morning, as I eat my breakfast in (relative) peace.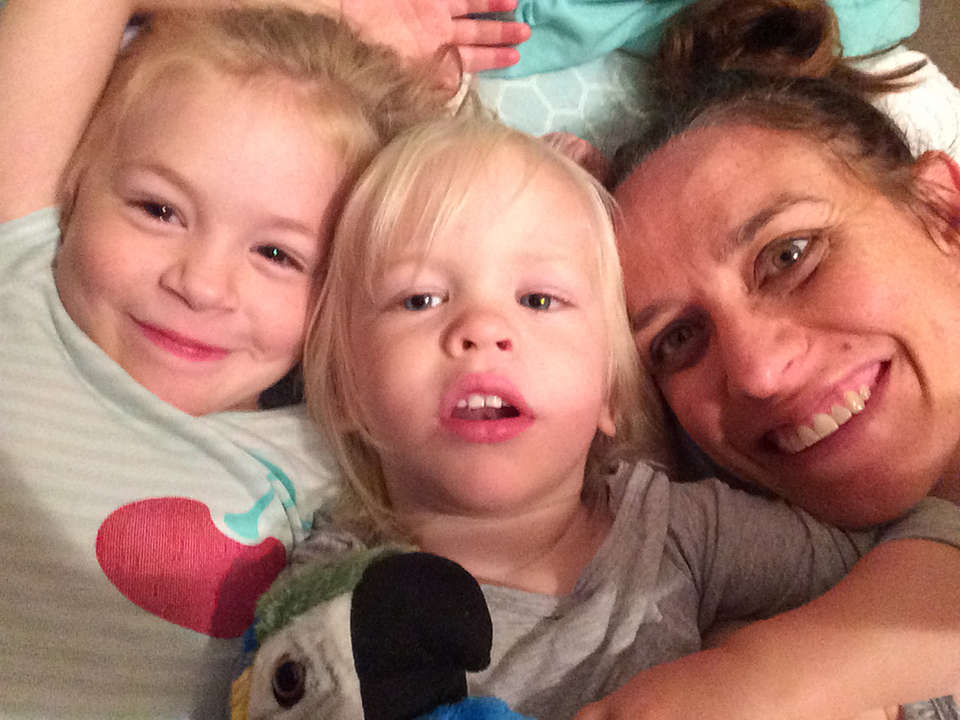 2. Lying in bed until at least 7am
You may be thinking, what about sleep ins? People. I'm not a fantasist. I'm going with what might actually happen.
Given my children are normally up and at 'em around 6am, I'm looking forward to simply lying in bed. They can come on in and clamber about me. I will pretend to be asleep, or sing Christmas Carols with them, or simply talk about the day ahead.
Either way, I will be horizontal which is a total win in my books.
3. Late afternoon beach visits and dinner
Holidays are a time to break curfew, which means doing fun stuff you normally wouldn't (with the pressure of homework, early bedtimes and next day ramifications in mind).
There's nothing like a visit to the beach in the late afternoon to cool off after a long, hot day.
I love going to the beach later in the afternoon, letting the kids muck about as the sun sets. We often grab a bite to eat at the local RSL, rolling back home sun-kissed and salty.
4. Movie nights
Speaking of curfew, movie nights are normally only open to Mummy and Daddy after kids are abed.
When rules are broken, movie nights become a family affair and are so much fun (provided both adults and children are happy with the movie selection)!
I'm looking forward to choosing some family classics (perhaps we'll even try Home Alone this year) and all hanging out on the lounge.
PJs will be compulsory.
5. Having a brain break from work
I love my job, and I enjoy coming to work, but I really enjoy turning off my brain for a couple of weeks.
The Christmas and New Year is one of the few holidays where most industries go quiet, and there is little call for me to check my email, think of ideas or plan for the future.
Completely unplugging my brain for two weeks means I focus on the present. On being with my family and having fun.
What are you looking forward to these holidays?