Posted by Chantel Ferguson at June 8 2016, 11:23am
Our new Kinderling Kids' Calendar lists the latest and greatest family fun events of the week. From awesome light shows to musicals and cooking classes, there's plenty of events and adventures to be had.
ADELAIDE
Disney On Ice: Magical Ice Adventure
When: Friday June 11 - Monday June 13
Where: Adelaide Entertainment Centre, Hindmarsh
Visit website
Family Gala
When: Sunday June 12, 1pm
Where: The Dunstan Playhouse
Visit website
Adelaide Model Railway Exhibition
When: June 11-13
Where: Angle Park. South Australia
Visit website
BRISBANE
Check out our friends Brisbane Kids for more great events
Cinderella Theatre Show
When: Saturday June 11
Where: Brisbane Art Theatre, 210 Petrie Terrace, Petrie
Visit website
The 52 Story Tree house
When: Tuesday June 14, 12pm + Wednesday June 15, 10am and 12pm
Where: QUT Garden Theatre, 2 George Street Brisbane
Visit website
Dino Zoo
When: Thursday June 9 – Sunday June 12
Where: The Cube, 2 George Street, Brisbane
Visit website
Senses Alive: See, Hear, Touch Nature at Coorparoo
When: Friday June 10th 10am till 12pm
Where: Majestic Park, Coorparoo
Visit website
Cannon firing at Fort Lytton
When: Saturday June 11
Where: Fort Lytton Historical Society, Lytton
Visit website

DARWIN
Barunga Festival
When: June 10-12
Where:  Central Arnhem Road, Barunga
Visit website
Bunning's Darwin Wall Art Workshop
When: Saturday June 11
Where: Bunning's Darwin,  Crn Bagot and Osgood Rd Darwin
Visit website
MELBOURNE
Roxburgh Park Silvers Circus
When: Friday June 10
Where: Circus Site, Roxburgh Park, Victoria
Visit website
The Little Mermaid
When: Saturday June 11, 6pm + Sunday June 12, 1:30pm
Where: The Drum Theatre, Dandelong
Visit website
Wine and Wildlife food event at the Sanctuary
When: Saturday June 11
Where: Healesville Sanctuary, Badger Creek Rd, Healesville
Visit website
Teddy Bears Picnic
When: Sunday June 12, 10.30am
Where: Coal Creek Community Park and Museum
Visit website

NEWCASTLE
Winter Heat Festival
When: Saturday June 11, 5pm
Where: Honeysuckle, Newcastle
Visit website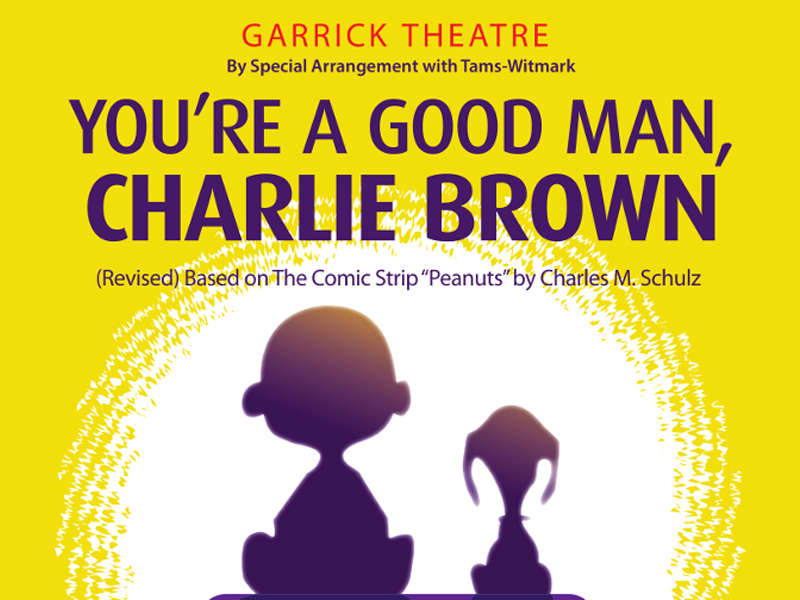 You're a Good Man, Charlie Brown musical

When: June 9-12th
Where: Garrick Street, Guildford
Visit website
Finding Dory Hide and Seek Tour
When: June 11-12
Where: Aquarium of Western Australia, Killarys Boat Harbor
Website: http://www.aqwa.com.au
Kids Cooking Class
When: Saturday 11th of June 10am -12pm
Where: BWB Steakhouse, 56 Duncraig Rd. Applecross
Visit website
Wall Art Workshop and DIY Board Games Workshops
When: Saturday June 11th. 10am -11am
Where: Stock Road, Bibra Lake. Bunning's
Visit website
SYDNEY
Check out Ella's List for more great Sydney events
Babies Proms: The Four Seasons at the Sydney Opera House
When: June 10-19 at 10am, 11am and 12pm
Where: Sydney Opera House
Visit website
Vivid Eye Tour For Kids
When: June 9-13
Where: Sydney Tower Eye, Westfield's Sydney
Visit website 
Family films at Sydney Film Festival
When: June 8-19
Where: Various cinema throughout Sydney
Visit website
Calyx for Chocoholics at the Royal Botanic Gardens
When: June 11-13
Where: The Royal Botanic Gardens, Sydney
Visit website
Who's new at the Zoo Puppet Show?
When: Sunday June 12, 10.30am
Where: Carrington Road, Randwick
Visit website