Posted by Kinderling Kids Radio at May 9 2018, 12:53pm
If you have music-loving kids, you'd probably know Mark Harris better as Buzz the Band Leader from Lah-Lah's Big Live Band (lead singer Tina Harris, aka. Lah-Lah, is his wife!). We ask about his favourite bits of being a dad.

What is your favourite thing about being a father?
I have always wanted to be a father. It was never a question of if, but when. The best thing about it really is having two of the most awesome best friends with me. I have loved every age the kids have been, from adorable to cute to hilarious to inquisitive. Now they are both in high school I really enjoy that they are big people that I can connect with on a mature level. We share music, stories, food, art, movies, books and everything. They look after me and make me less daggy. I love that they are growing up to be intelligent, empathetic, professional, social people and I'm full of pride.
What's your favourite thing to do with your children?
I think the three of us connect the most over food. We are passionate Asian foodies from Yum Cha, Bun bowls and sushi to pappadums, massamun curry and matcha ice cream – we love the rituals and conversations around meals.
Individually, Lily and I have music in common. I teach Lily double bass and she is good! We also talk a lot about her piano playing and our music tastes in general which are very aligned. Lily is super into video production and because we live in that world too, there's always lots to discuss and Lily now does a lot of our content editing.
Emily and I still keep up night time reading when I'm around. She's a night owl like me and needs settling at night (or she'd be up till dawn on her phone) so I read her really big books until she drifts off. Emily is also the most constantly productive visual artist I've ever seen. She paints, digital paints, sketches, sculpts, knits, crochets, makes slime, the list goes on.. So, I'm often on call to help with materials and construction.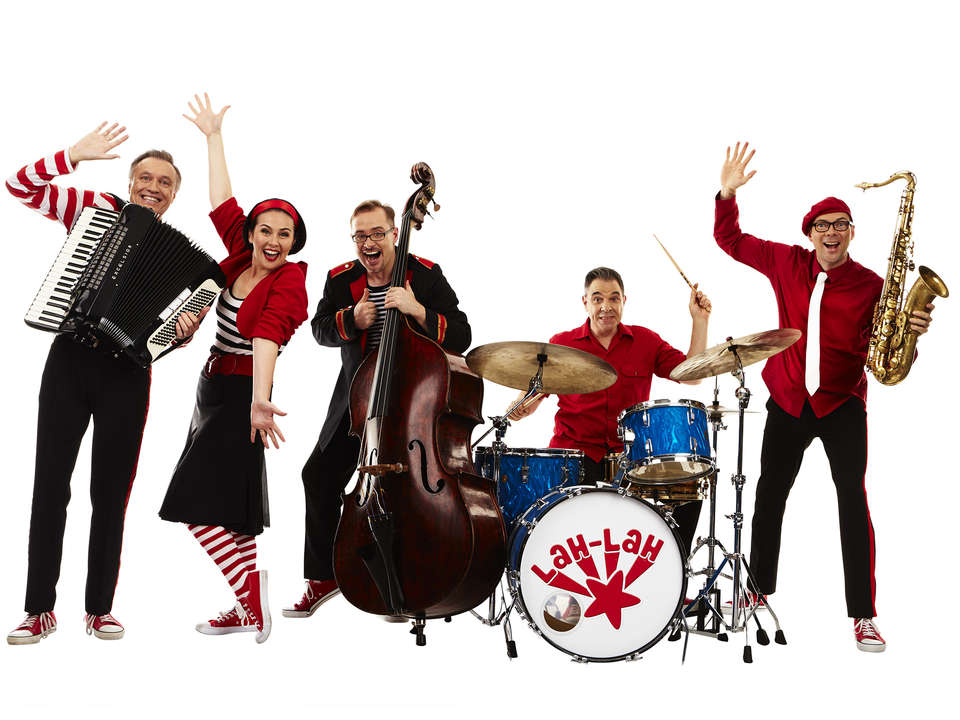 What is the thing you miss most about life pre-children?
Sleeping in. I used to be like most young people and be able to sleep in until midday if I had nothing on. Since those young baby days where you were up at 6am every morning I have now lost the ability to sleep in even if my schedule is clear. I pretty much wake at 6-7am every day even if I've had a late gig the night before. I don't really miss much from pre-kid life, everything is so much more interesting with them (mind you I wouldn't mind a bit less K-Pop in my daily life right now).
What has been the biggest surprise for you about being a father?
That every stage of the kids' development is my favourite. I keep thinking 'this is the best bit' and then they pass another developmental phase and it's 'oh, this is the best bit' again.. Also the amplitude of the highs and lows as a parent. My pre-kids life was fairly even, if I had a bad day then I was a bit down, if I had a good day then I'd say, 'woot!' But life since kids has way lower lows and higher highs, that was a surprise.
What does 'me time' look like for you?
Doing gigs. Our life is completely full on with Lah-Lah and parenting now. Lah-Lah is like two full time jobs and then there's all the extra-curricular parenting stuff – dance classes, music lessons, birthday parties etc. I still manage to fit in a small clutch of freelance and other band jazz gigs on the side and these are my free time. I get to hang out with my mates, play some music, have a beer, stay up late, etc. This is definitely my me time. Oh, and watching rugby test matches – I'm a big fan.
Hear Mark on The Parent Panel. Subscribe in Apple Podcasts and listen in the Kinderling app!