Posted by Jason Treuen at March 1 2016, 11:06am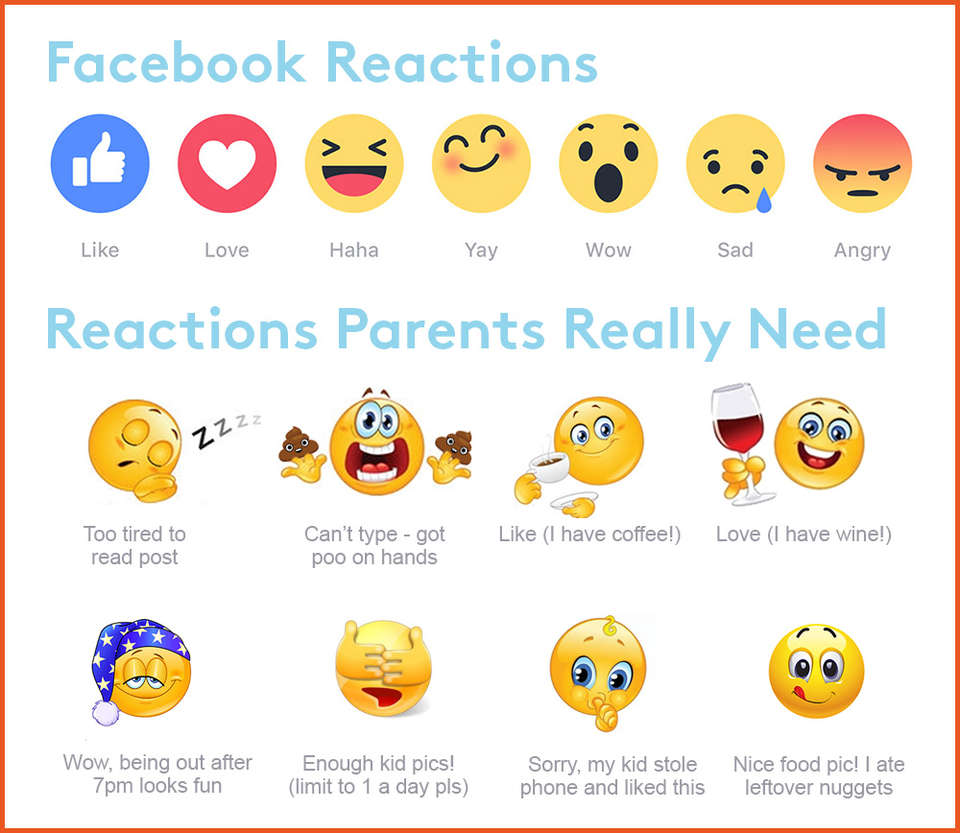 When Facebook released its new Reactions last week, at first we were :). But when we thought about it more, we got :( We didn't think they fully represented the parenting experience, as weird and wonderful as it is.
So we decided we needed some new Reactions, ones that truly put the finger on the parenting pulse when you're putting your finger on your phone. We'd love to see these in action. Got some more Reaction suggestions? Let us know!
Original Emoticons credit: Symbols-n-emoticons.com
Also see:
:: Watch Hamish & Andy's Parent Fantasy
:: How to avoid screen time tantrums
:: Watch little legend become Iron Boy for a day