Thu 15 March 2018
15 mins
Jason Sotiris is a tradie and a dad. Everyday life took an unexpected turn when, just after his daughter Angela's first birthday, she was diagnosed with a rare cancer.
While Angela was going through treatment Jason saw a need for a different kind of hospital gown. The regular ones made it difficult to remove if she needed her temperature checked or was sick on herself.
Moved and inspired to help her in any way he could, Jason and his best friend Yusuf put their heads and limited sewing skills to good use, desigining a hospital gown specifically for sick children. And the Supertee was created!
It's main function is to make changing it easier, accomodate the various cords and tubes without too much discomfort, and also be a fun design to bring a bit of sunshine to a difficult time.
The next step is getting the Supertees into prodcution and Jason is hoping to gift the first round of gowns to sick kids in need. 
If you'd like to support the Supertee, head along to their website.

Listen to more Parents & Carers segments
This segment is proudly presented by Kinderling app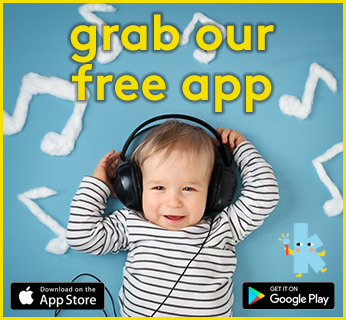 Explore other topics
On Facebook
Subscribe to our mailing list for the latest news, comps and music.