Looking for great interviews about Education & Learning for you and your little ones?
You'll find it all in the Feed Play Love podcast.
There's nothing quite so amazing as watching little minds learn. As a parent or carer it can be confusing where you should even start!
From preschool to big school, early education and educators, Feed Play Love regularly explores latest news and issues with informed educators and expert recommendations.
Hosted by Shevonne Hunt, keep up to date with the latest research and studies as well as simple and straight forward tactics to ensure your child has the best foundation for learning as they grow.
Listen to Feed Play Love now!
Just search Feed Play Love on your favourite podcasting platform such as Apple Podcasts, Google Podcasts, or Spotify.
1800 KIDS RADIO
hello@kinderling.com.au
Catch up on the latest Education & Learning segments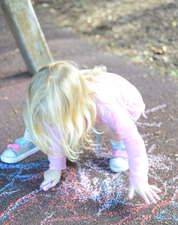 Ever wondered how child care workers and nannies keep the kids entertained for hours on end? Here are some play ideas and tips from the experts GUEST: Kimberley Byrne, Imagine…
Children learn through play, that's what we've been told, but how does it work and why is it so important And is playing well enough to prepare your child for…
Subscribe to our mailing list for the latest news, comps and music.