Being a parent makes you a member of an exclusive club, a membership that entitles you to the best hugs, damp kisses and a love that moves mountains.
But of course we can't forget the boogers, poop explosions and less sexy parts of being a parent.
The Parent Panel is a hilarious podcast where two of Australia's favourite parents will break down the week that was: from the news desk to the nursery.
Listen to the podcast
1800 KIDS RADIO
hello@kinderling.com.au
Listen back to other episodes of The Parent Panel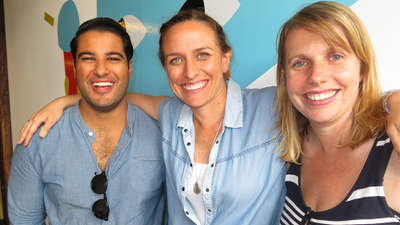 Presenter / author Marc Fennell (SBS, ABC) and journalist  Madeleine Genner (ABC) join us to discuss the big issues parents face. Which kids shows do you love to hate…
Should we have a sugar tax? Are firstborn kids the smartest? And how do you do kids' parties without going broke or insane? Choice journalist Kate Browne and broadcaster  …
Welcome to Kinderling's first Parent Panel: where the village comes together Blogger Kristen Toovey and our own online editor Jason Treuen get stuck into the hottest issues of the week.…
Subscribe to our mailing list for the latest news, comps and music.