Parenting
Great podcasts for parents and carers
Looking for Kinderling Conversation? Our awesome show for parents and carers has had an exciting make-over!
You'll now find Kinderling Conversation under a brand new name, Feed Play Love.
While the show is no longer being played on the Kinderling Kids Radio airwaves you can still find brand new episodes and interviews under the new name wherever you get your podcasts.
Feed Play Love is a bite-sized parenting podcast that puts expert advice and real-life stories in your pocket and hosted by mum-of-two, Shevonne Hunt.
Finding time for yourself with young children is a challenge, so interviews are easily accessible with each segment kept short so time-poor parents can easily get what they need, no matter how little 'me-time' they have.
Episodes cover everything from practical tips on weaning and managing toddler tantrums, to keeping relationships strong. Feed Play Love is all about helping parents thrive, not just survive.
Find Feed Play Love wherever you find your podcasts.
Contact the show
SMS: 0437 665 200
Phone: 1800 543 772
Helpline: helpline@theparentbrand.com.au
General show enquiries: feedplaylove@theparentbrand.com.au
Email:
Catch up on the latest episodes
Featured the following interviews
Do people wait until they are financially prepared before they have children Kate Browne from Finder.com.au says their research found many parents say they could have had more savings. Kate…
Author Mem Fox and illustrator Judy Horacek have teamed up again for a new picture book called Bonnie and Ben Rhyme Again They explain the secret of their successful…
Featured the following interviews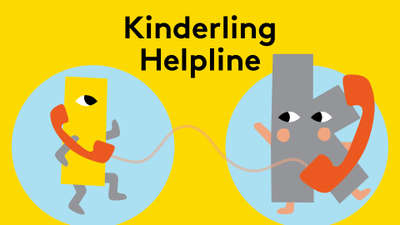 Mothercraft nurse Chris Minogue has spent her professional life helping parents and carers all over Australia. Her book Bringing Baby Home has become a must-read for all new parents She…
Featured the following interviews
Mumlyfe's Bron Mandile and TV host Matt Baseley join host Shevonne Hunt to sort their way through the news and gossip that have had parents and carers captivated and…
Featured the following interviews
New research from Finder.com.au has found that women are electing to have their babies in private hospitals, instead of public hospitals Kate Browne, Managing Editor at Finder.com.au explains why…
Every child develops at a different rate. If you've ever been part of a mother's group you will have noticed how some will sit, crawl and walk at different times…
Featured the following interviews
If you were to open a classic fairytale book, you might find a few princesses waiting to be saved. Sighing at windows and waiting for their Prince Charming. Not so…
We no longer live in a socially connected time, at least, not the way it used to be Now when you have a baby the loneliness can hit you hard.…
Featured the following interviews
This week SBS launched a new reality TV show. Child Genius is the search for Australia's smartest kid And while there seems to be plenty of dramatic edits, it sounds…
Her classic book The Cook's Companion can be found on many book shelves around Australia, and now Stephanie Alexander has turned her hand to those amongst us who have abandoned…
Carrying a child for nine months  takes a toll on a woman's body and birth itself isn't exactly famous for leaving your body in fabulous form. So when it comes…
Subscribe to our mailing list for the latest news, comps and music.