Fri 14 September 2018
"What rhymes with duck-billed platypus?" whispered the frog."
If you're a fan of Oi Frog!, Oi Dog! and Oi Cat! you'll love this Aussie-themed follow-up by the award-winning, writer-illustrator team: Kes Gray and Jim Field.
Jim's hilarious illustrations, bring Kes Gray's cheeky rhymes to life. This book is full to the brim with adorable, yet slightly bemused animals, sitting on an array of wacky things. 
To read along with the pictures, get your own copy of the book at your favourite bookstore, or online at Booktopia. Oi Duck-billed Platypus is published by Hodder Children's Books, an imprint of Hachette Children's Group.
Read by Buzz the Bandleader from Lah-Lah's Big Live Band.
Plus, we are giving away an amazing Oi Frog and Friends book pack - enter our competition on Kinderling Facebook for your chance to win!
Tune in at 5pm daily to hear our Story Of The Week, or download it and many more with our free mobile app.
Hear more Stories Of The Week
This episode is proudly presented by Museums Victoria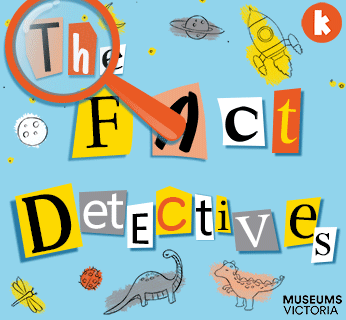 Discover more programs
On Facebook
Subscribe to our mailing list for the latest news, comps and music.